3 advantages veterans have when applying to federal positions
Hiring officials in the federal government are looking for military veterans.
When looking for work in the civilian world, veterans may face a few challenges, such as translating their military skills to other industries or adjusting to a different lifestyle after years of service. However, veterans also have a number of distinct advantages, especially when looking for work within the federal government. With the help of a skilled recruiter, veterans can leverage these advantages to overcome common challenges and secure employment in fulfilling government positions.
Here are a few of the advantages held by military veteran job seekers:
1. Veterans have invaluable job experience
At first glance, your military experience may not look much like the kind of work you find in the civilian world, however many of the skills learned through military service translate well to other industries. According to Louis Efron, writing for Forbes Magazine, the first step is to choose a career that interests you, then look for ways that your skill set can cross over. From there, it's just a matter of refocusing your resume until it is targeting your desired position. This is something a recruiter can help you with. Rather than translating your skills directly on paper, a recruiter can act as a bridge between your military career and your future.
For example, an Army officer with an 11A MOS likely has translatable skills including:
Project management.
Process analysis.
Technical diagram interpretation.
Leadership.
Critical problem solving.
These skills could directly translate to several jobs within the federal government. A recruiter can help you pick which skills to highlight depending on your intended career path.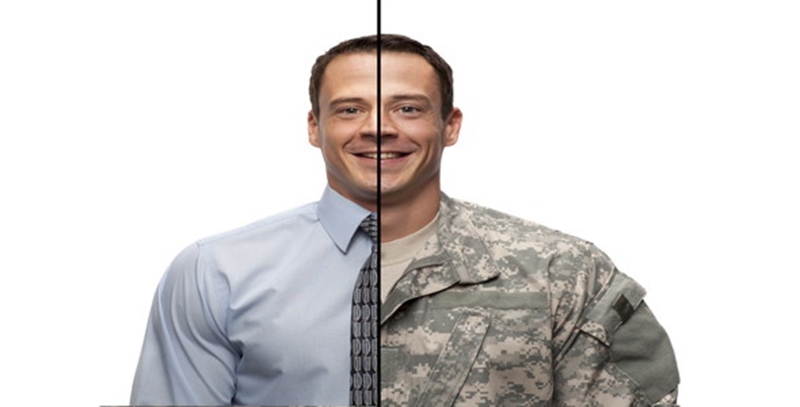 2. Veterans' Preference
One key advantage that veterans have over civilians is the Veterans' Preference program. When applying to federal government jobs, this program gives qualified veterans a hiring preference over other applicants. According to the U.S. Office of Personnel Management, there are three main types of preferences which apply to veterans and certain qualified family members.
Veterans who served during the following timeframes are eligible for the preference program:
Sept. 11, 2001 to Aug. 31, 2010.
Aug. 2, 1990 to Jan. 2, 1992.
Jan. 31, 1955 to Oct. 15, 1976.
Veterans who served at any time and have a service-connected disability or received a Purple Heart also qualify for a hiring advantage within the federal government. It should be noted that other conditions may apply, and a recruiter can help you determine if you are eligible for these or other veteran preference programs.
3. Hiring managers respect veterans' work ethic
Experienced veterans have unparalleled discipline and work ethic. Most hiring managers understand and respect this, which can make them much more interested when they see military experience on a resume. Lida Citroen, a personal branding expert who works with veterans, writing for Entrepreneur Magazine, noted that veterans respond well to positive company values. Respect is a two-way street, and when employees and employers understand that, positive relationships form quickly.
"At Beacon Hill National Security, we understand the value veterans bring to any mission – whether it be military or civilian," says Mike Boyles, Division Manager of Beacon Hill's National Security Division. "While we make it a practice to hire as many military resources as possible, we often find ourselves coaching or advising veterans during their transition process. Through these experiences and through my interactions with numerous friends, family members, coworkers and mentors who have served, I am continually awestruck by their work ethic and drive. The passion and dedication these individuals demonstrate in every aspect of life is truly inspiring and the perseverance they bring to the workplace is contagious. I find that effort levels are instantly ratcheted up within entire groups when they are immersed with the team."
The federal government is widespread and has available positions in many different fields. It's a great choice for veterans looking look to make a career change.
This content is brought to you by the Marketing Team at Beacon Hill Staffing Group.