The foundational importance of diversity at Beacon Hill
Effective diversity, equity and inclusion (DEI) initiatives support key values while also empowering a business with more diverse perspectives and experiences.
Diversity, equity and inclusion (DEI) initiatives are increasingly important to modern businesses.
The core benefits haven't changed. A diverse and inclusive workforce offers a valuable range of perspectives and experience that allow companies to more effectively plan and execute their core business activities, while an emphasis on equity helps to retain those same staff members. However, stakeholders, including candidates and customers alike, are increasingly placing an emphasis on the value of these initiatives. Now, it's more accurate to categorize a mature, comprehensive and effective DEI program as a need, rather than only a "want" or a "goal."
Beacon Hill's approach to diversity
Beacon Hill values the strength that diversity brings to the workplace. As a large company with offices across the country and staff filling a wide variety of positions, we have benefited from a diverse staff and the combined value of their perspectives and experiences. Executives and other top leaders have championed the power of diversity in the workplace and the value of a unified community. This is a crucial need when it comes to DEI initiatives: Those in critical positions at a business must embrace DEI initiatives and understand the benefits that an inclusive, equitable and diverse workforce provides.

At Beacon Hill, we're committed to an effective and holistic approach to implementing supporting DEI initiatives as the next step forward in our commitment to an equitable, equal and diverse organizational culture. That starts with our DEI Taskforce. We have identified the most qualified professionals across our organization to raise awareness of this message and strengthen the existing sense of unity across our company.
How Beacon Hill's DEI Taskforce supports effective outreach and education
Our DEI Taskforce includes staff from a diverse array of professional backgrounds and minority communities. A deep desire to support an inclusive culture and drive systemic, positive change related to DEI initiatives brings them together. A few key areas of focus for our Taskforce include: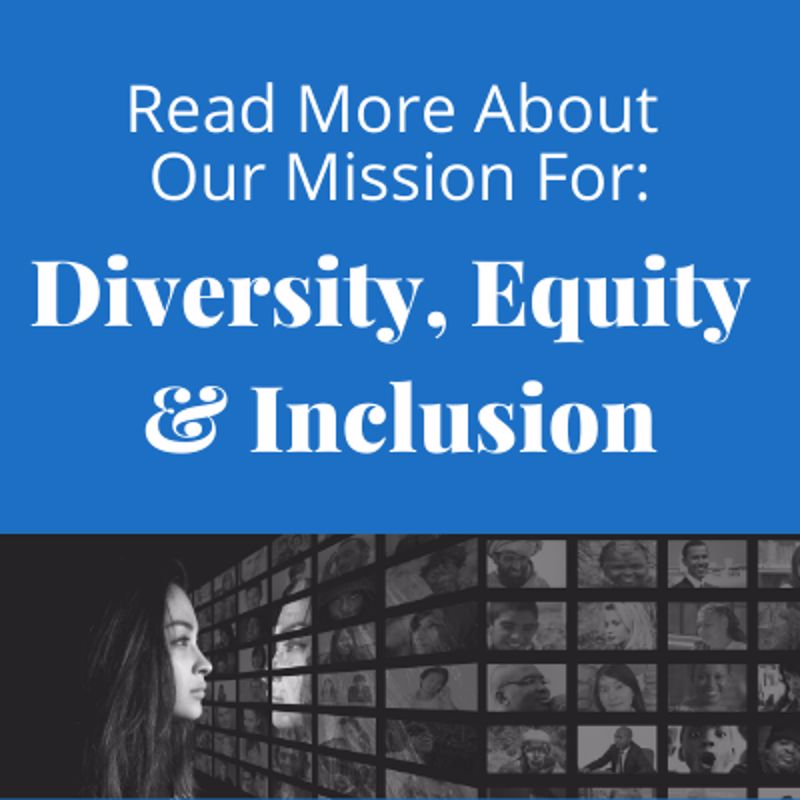 Diversifying internal and external communities
Increasing diversity is an effective way to build strength within an organization. Our Taskforce is working to make sure Beacon Hill can recruit from spaces where people from minority groups are strongly represented. The team is also working to develop initiatives based on retaining and empowering these candidates. Building these more inclusive and effective talent pipelines promotes core DEI tenets while increasing the quality of candidates presented to our own clients.
Expanding recruiting efforts to include colleges, universities and other groups, such as the Hispanic Bar Association, has improved our visibility into the DEI space. As we recruit new staff and build partnerships with key organizations, we continue to make inroads that not only support Beacon Hill's internal hiring needs, but will eventually expand them to our employer clients as well.
Developing more understanding
Education and mentorship both play key roles in successful and sustainable DEI ventures. Our Taskforce develops and administers training around unconscious bias and identifying opportunities for more cultural engagement. At the same time, they are establishing mentorship and sponsorship initiatives for new hires from minority communities. This effort better equips these staff members to handle challenges, build their careers and visualize a path forward.
Establishing employee resource network groups
Employee resource networks (ERNs) are specific groups tailored to the DEI space. By offering a range of ERNs, including but not limited to Black professionals, LGBTQ+ staff members, Latinx employees, women in leadership, young professionals and health and wellness, staff have an inclusive and dedicated environment. Effective group engagement will filter out the work completed by these ERNs to the broader company as an educational effort.
Why DEI initiatives are important to every business
There are very few truly unifying factors in the world of business. Outside of easily transferable skills like critical thinking and effective communication, you may be hard-pressed to name a quality that can add value to virtually any open position or role. Diversity in employee backgrounds and experiences is another one of these broadly applicable benefits.
In the greater population of occupations that we support at Beacon Hill, demographic data from several sources indicates that overall diverse employment is on par with the national average at about 34% of total employment, 16 million out of 48 million workers (Emsi, 2020). Using widely reported demographics including ethnicity, sex, and age, it is only when we take a deeper dive into the comparison between ethnic representation in these occupations vs. the population that we begin to see a disparity. The greatest difference is among Latinx workers, who comprise 19% of the US population, but only represent 12% of this workforce. Underrepresented ethnicities also include African Americans, those who identify as two or more ethnicities, and Alaska Native and Native Americans.
Different ways of thinking open up new paths to problem-solving and innovation. When staff members with diverse backgrounds collaborate, there are more potential options on the table for developing new ideas, regardless of the specifics of industry or project. That being said, it is important to note that diversity can be represented by much more than age, sex, and ethnicity alone; it is important to create a company culture that supports disability status, armed services veterans, gender identity, and sexual orientation, to name a few lesser-reported demographic characteristics.
Identifying the right candidates is the foundation of effective recruiting and the development of a talent pipeline that provides real value to a company in the long term. Including DEI considerations when recruiting takes a more holistic and powerful approach to the concept of a qualified candidate. The unique perspectives offered by candidates from diverse backgrounds offer a practical business advantage while supporting core values like diversity, equity and inclusion at the same time.
Beacon Hill's commitment to DEI in recruiting
At Beacon Hill, our teams are committed to supporting diversity, equity and inclusion in the hiring process. That's true both for our own internal hires and the candidates that we present to our clients. We're here to provide support in identifying candidates, maintaining compliance with human resources policies and applicable hiring laws and supporting equal exposure for all applicants. To learn more, get in touch with us today.
This content is brought to you by the Marketing Team at Beacon Hill Staffing Group.