What you need to know about boomerang employees
Before you turn them away at the door, consider the advantages that boomerang employees can bring to your organization.
A boomerang employee is someone who leaves your organization and, like the Australian hunting tool, returns again, looking for employment. A decade ago, returning employees were mostly likely to be rebuffed by a former employer. However, changing attitudes - not to mention an evolved jobs market - have shifted the way employers look at returning colleagues.
These days, it's likely employers will see a few familiar faces appear as they search to fill open positions. Before you turn them away at the door, consider the advantages that boomerang employees can bring to your organization.
Understanding the value of boomerang employees
The number of workers leaving and returning to an employer is on the rise due to the increasing trend of job hopping. Employees have discovered that it's often easier to get a pay raise by switching jobs, compared to asking for a salary bump. This and other circumstances have led younger generations to job hop in the first five years of their career much more than previous generations.
According to research from LinkedIn, people who graduated between 1986 and 1990 averaged 1.6 jobs in the first five years after graduation. Meanwhile, people who graduated between 2006 and 2010 averaged 2.85 jobs.
"In many cases employers are not able to keep up with the advancement and development of their highest performing employees," says Bryan Mulhern, Regional Director for Beacon Hill's Financial Division. "Like many things in life, employees outgrow their situations and seek new opportunities to further their career development. This is one of the healthiest reasons for leaving a job and necessary for us to operate an efficient economy. That said, job changes are not forever, and many times an employee may be very attractive to a former employer, particularly if they switched jobs within the same industry or sector and are now able to return with fresh ideas and perspectives. This new trend makes employee-employer separations all the more crucial. With that in mind, employees leaving a job need to be respectful and give adequate notice, while employers need to allow a valued employee to leave without harassment. If the separation ends with well wishes, a handshake, departure happy hour or similar celebrations of a successful relationship, the door can certainly be left open for a return."
LinkedIn vice president of global talent acquisition and Business Insider contributor Brendan Browne noted that employees don't always leave because they are disgruntled or dissatisfied with their current employer. Younger employees may depart to experience working in a new industry, try working at a startup or return to school for an advanced degree. In other words, returning employees may have accumulated new skills, professional experiences and knowledge during their absence from your organization.
Furthermore, boomerang employees may be more cost-effective to hire, compared to others. SelectMinds CEO and Harvard Business Review contributor Anne Berkowitch reported that rehires are 40 percent more productive in their first quarter at work, compared to first-time employees.
Additionally, HR staff don't need to spend as much time getting returning workers up to speed with the company culture. Boomerang employees are better prepared to jump back into the organization and start working with other workers in a productive manner.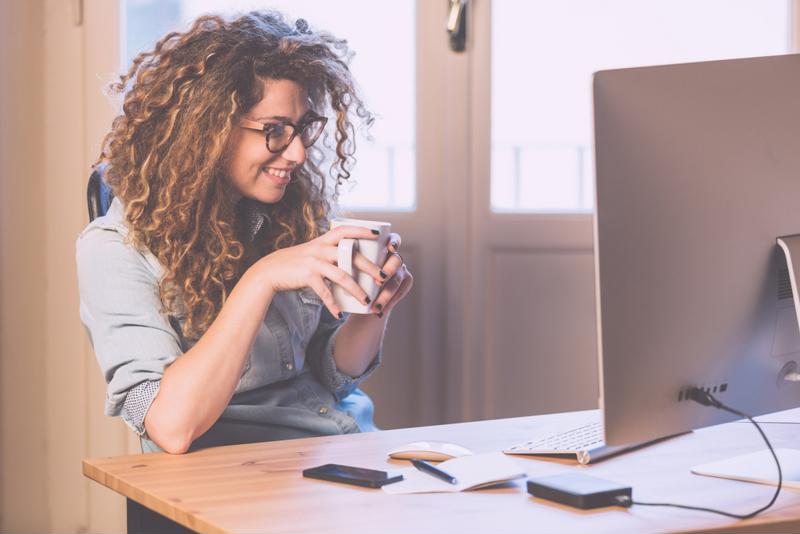 When to avoid hiring boomerang employees
Being a boomerang employee does not automatically make a candidate an ideal fit for an open position. As noted by Tanner Institute researchers and Forbes contributors David Sturt and Todd Nordstrom, hiring managers need to consider how the individual impacted the company culture during their time as an employee.
For instance, if the individual performed well on the job, but made other workers feel uncomfortable, they may not make a good rehire. Managers should consult exit interview records and past performance reviews to determine how the individual would fit into the current culture if hired again. Likewise, the returning employee just might not be the best candidate for the position. A more skilled or experienced candidate may be more costly to hire in the short term, but the advantages he or she brings to the company may be worth the extra investment.
Ultimately, boomerang employees need to be vetted against the same criteria as other potential hires. The ease with which a returning worker can be reintegrated into the company culture is certainly one factor to consider, but it should not be the only criteria.
From boomerang employees to candidates who are new to the job market, it can be a challenge to determine who is the best fit for the job. To optimize your hiring process and gain expert insights, contact the professional recruiters at Beacon Hill Staffing Group today.

This content is brought to you by the Marketing Team at Beacon Hill Staffing Group.