4 tips for improving your performance review process
Here are four ways to make your organization's review process more effective.
According to the Society for Human Resource Management, 95% of surveyed hiring managers are dissatisfied with their company's formal performance appraisal process. They find performance reviews to be time-consuming and ineffective at improving employee motivation. Additionally, surveyed employees agreed that their employer's review process does not adequately reward high performers or appropriately deal with poor performers.
In other words, supervisors and employees dislike annual reviews. But what's the alternative? Here are four ways to make your organization's review process more effective:
1. Eliminate subjectivity
When employees are reviewed based on hard-to-define criteria, they're likely to get defensive. For instance, if someone is being reviewed on his or her ability to communicate effectively, everyone will have a different opinion about what effective communication looks like.
To reduce the amount of subjective feedback in the review process, managers should try to use metrics as much as possible. They should be defined well in advance of the review so employees know what goals they should prioritize. Importantly, these goals should be tied to the organization's broader growth strategy. So, if the company wants to increase sales, managers can look at how many leads employees brought in.
2. Hold multiple reviews annually
One of the reasons annual reviews cause so much anxiety is that they are a once-a-year event that is only loosely tied to the rest of the year. For much of the year, things are business as usual - employees go about their tasks, meeting with managers only as needed. Then employees and managers are forced to meet and make a plan that will improve performance and productivity in the next year. It's a lot of pressure to put on a single event.
By holding multiple reviews a year - say, one per quarter - managers and employees can check in on specific goals and make plans that actually lead to tangible results. If a formal review every quarter seems like too much, managers can check in with employees in less formal ways throughout the year. A quick email or phone call once a month helps to reaffirm benchmarks, as well as refocus future efforts.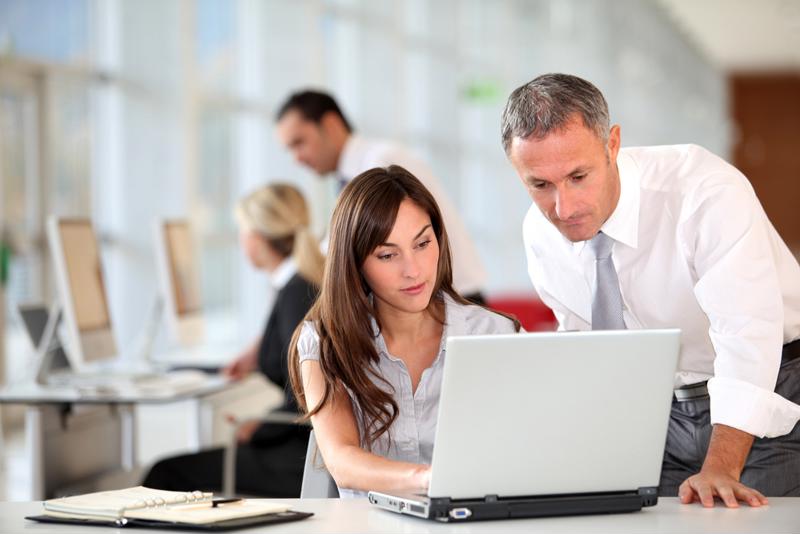 3. Think of reviews as coaching sessions
Beyond evaluating employee performance, reviews are meant to help workers become better professionals. If you spend the whole time passing judgment on employee work, you risk completely alienating them.
"We see the review process as an integral part of our talent retention and professional development process," remarks Matthew Glazier, Practice Manager for Beacon Hill's Associates Division in Boston. "It's a transparent process that includes a recap of recent performance, a discussion of challenges and successes, and a status check on annual goals. At year-end we conduct a deeper dive into metrics to help spot trends and set personal, professional and production goals for each individual. Based on those goals and their own personal metrics, each member of the team is empowered to manage their activity independently. We feel strongly that a person brings their whole self to work, and by ensuring each person is well-informed and part of the review process, we are able to provide greater stability to the variable nature of recruiting while nurturing personal interests."
If you truly want to help your employees succeed, you need to approach reviews with the mentality of a coach. As you evaluate performance, try to identify steps employees can take to become better. For example, if your sales staff is struggling to close deals, look for small steps they can take to understand why some deals fail, so they can turn challenges into opportunities.
4. Help employees relax
According to a survey from TriNet, 57 percent of millennials react to performance reviews by complaining to their coworkers or looking for another job. This behavior is due to the fact that employees often feel blindsided by the review process.
To help your employees feel more relaxed about the process, make sure they know well in advance when they will sit down with a manager. Give employees a month or more to prepare. This time frame allows them to reflect on the year, evaluate their current performance and prepare to speak with their managers.
For more ways to improve employee engagement, check out our resource center today.

This content is brought to you by the Marketing Team at Beacon Hill Staffing Group.